At WilsonCooke, we're always "forward thinking" as to how we can help companies grow. We know that the way we work has changed over the past year, which is why we've been finding new ways to support businesses and people looking to enhance their skills by sharing our knowledge.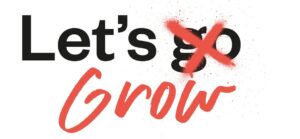 That's why we are proud to announce the launch of our new Learning Lunches events – a series of short, interactive events to knowledge share and help people keep abreast of innovation and trends.
On a bi-weekly basis, our specialist team members and a selection of guest speakers present on a range of marketing and business topics.
At Wilson Cooke we strongly believe in learning and collaboration to drive forward thinking, which is why our events underpin this so we can help businesses and their teams develop with us.
Why not find out more about what we do by getting in touch with our team. We'll be happy to answer any questions.
Next lunch – 25th Feb – "Where are our Customers? Reaching them with an omni-channel approach"
Event link https://wilsoncooke.agency/event/25th-february-2022-where-are-our-customers/
Do you struggle profiling your customers? Or finding out who they are and where they are?
Join us on 25th February 2022 at 11am