We've been so busy with all the excitement of live events coming back, that we're well overdue another MPA member spotlight!
We can't think of anyone more appropriate to take this month's spot than director of events and creative communications agency Clear's, Caroline Moran.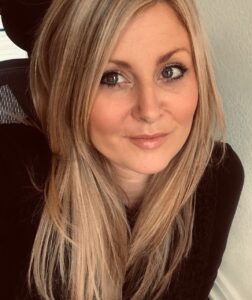 Agency / Business name
Clear – Events, Video, Digital and Design
What do you do?
Clear are a well-established, experienced and trusted events and creative communications agency.
We specialise in connecting audiences through immersive live, virtual and hybrid experiences and exciting creative content.
We work with brands and businesses to help them deliver messages and tell stories in engaging and memorable ways.
We offer a full-service approach, with a team of multi-skilled project managers and an in-house design studio, all based under one roof from our new offices in Sale.
We work in true partnership with our clients – so much trust is needed in events – you only get one shot to get it right, so working with a trusted partner is the key to success.
Who do you do it for?
We were established in 1985, so in that time there probably isn't a sector we have not worked in.
Our client list is really varied, which we love. No day is ever the same. Currently, our key clients sit in the following sectors: FMCG, food and drink, housing, construction, retail, digital, insurance and IT. We also work alongside other agencies to help them bring ideas to life for them and their clients.
I cannot mention clients without talking about the work we do with the MPA. We have supported them on various live and virtual events and recently produced the MPA Inspiration Awards at the Midland Hotel. We love this event, it is such a brilliant celebration of the Media, Digital and Creative sector in Manchester. We went virtual in 2020 and being back in a live setting for 2021 was just incredible.
Who / what kind of businesses would you like to do more with?
We love working with clients who want to do things differently, are a good cultural fit for us and who want to work with a partner agency, not just a supplier.
We have experience working across many sectors and enjoy a challenge, a brief that is a bit different, and we are definitely not scared of a tight deadline!
How would your best client describe you?
Events are all about trust. Your clients must trust you will deliver, so being described as a trusted partner is the most important thing to me.
Events are long hours, can be quite stressful and you can be faced with the unexpected at any moment so your team has to have the right attitude, values and behaviours.
You need your events agency to be creative, reliable, hard-working and great at problem solving … just in case.
Plus, you need them to be good fun too. We always try and make sure the client and our team have fun in everything we do … it helps keep you sane I think!
If you would like to be next under the spotlight, just contact cindy@mpa.org.uk.
MPA team