Introducing our 6th member spotlight, marking the half way point of 2021! We hope that you have enjoyed reading our monthly interviews with fellow MPA members. Don't forget, we include links for you to connect via LinkedIn – our virtual network has become ever more important to us.
We're delighted this time, to put Emma Burke, Associate Director at The Candidate, in our hot seat.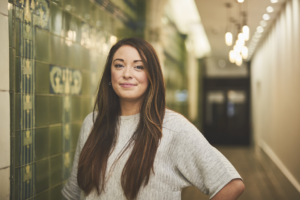 Agency / Business name
The Candidate
What do you do?
We are a leading talent consultancy specialising in the recruitment of Digital, Marketing, Analytics and IT/Development professionals.
Coming into our 10th year, we're well-established in the region and trusted in growing and supporting our clients' teams and departments with the best people the North West has to offer.
Being in a candidate-driven market (hence the name!) we work closely with our people to determine their career aspirations, and present them with the best opportunities in the market. Most of our Consultants come from marketing backgrounds, or have worked in the Marketing recruitment industry for over 10 years, meaning we can offer a highly consultative approach to our clients and candidates requirements.

Who do you do it for?
We're lucky enough to work with some of the best and most exciting businesses in the North West; both large and small. We've helped build entire digital departments for large consumer businesses and collaborated with agencies in helping them scale.
Collaborating with such an eclectic mix of businesses across agency and client side means that we're able to provide a truly holistic overview of the market, and be able to match our candidates' criteria to the right business in terms of skillset and culture fit. The North West has always been a hive of activity for digital, and is just set to grow, so we're perfectly placed to support these businesses and help them find the best people for their team!

Who / what kind of businesses would you like to do more with?
We love working with businesses that see the true value in working with us and trust us in not only delivering on their requirements, but also in giving them an honest overview of the market, and will listen to the advice that we can provide. We'd love to hear from any business looking to add a crucial hire, build a department or engage with us in our Search and Selection function.

How would your best client describe you?
Friendly, honest, hard-working and consultative.
We love what we do, and our passion shines through. We're extremely well-networked, and knowing the best people in the region, we can be very reactive. Our clients know that we deliver and present them with a strong shortlist of people.
If you would like to be next under the spotlight, just contact cindy@mpa.org.uk. 
MPA team