Opportunities to meet up and collaborate are somewhat limited right now, so we thought we'd do our bit to fix that.
Every month, we're going to shine the MPA spotlight on one of our members, so you know who they are and what they're all about.
Then, like after any good intro, it's up to you to follow it up and hopefully a beautiful partnership will develop.   
Next up, we are delighted to welcome Jonathan Ashworth , Founder of Mighty Giant who gives us some insight into Mighty Giant and what it's all about.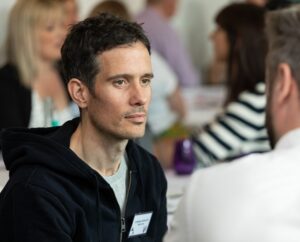 Agency / Business name
Mighty Giant
What do you do?
Mighty Giant is a Motion Design studio.
We work with aspirational brands and agencies who appreciate the value of animation and moving image as a customer communication and engagement tool.
Who do you do it for?
A variety of agencies across the country, but primarily in the north of England. This year we've worked on advertising campaigns, brand films, pharmaceutical content, and charity animations.
Who/What kind of businesses would you like to do more with?
We'd like to work with more agencies that are up for challenging us with exciting motion design briefs. We'd also love to work with start-ups who are launching complex products and want someone to help tell that story.
How would your best client describe you?
I referred back to our Google reviews for this. "Easy to work with, organised, will always go the extra mile, and great at jumping the hurdles that often arise"
If you would like to be next under the spotlight, just contact cindy@mpa.org.uk.
MPA team