Welcome to our next opportunity to meet one of our members, as we put them under the MPA spotlight, so you know who they are and what they're all about.
Please have a good read and hopefully a beautiful partnership will develop.  
his time, we are delighted to welcome Lisa Bhatti, Head of Regional at Hearst who gives us some insight into Hearst UK and what it's all about…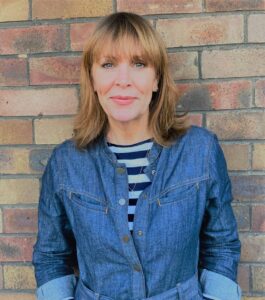 Agency / Business name
Hearst UK
What do you do?
We are part of the commercial team who create premium purposeful campaigns and experiences that are underpinned through our data and insight.
We work across 24 leading brands including Good Housekeeping, Cosmopolitan, Digital Spy and Men's Health to name a few and our mission is to help audiences and partners positively get more out of life. This has proven to be more important than ever against the backdrop of Covid.
Who do you do it for?
We work with our fantastic agency partners and a selection of direct clients in the North, Midlands and South West through numerous commercial solutions.
Who / what kind of businesses would you like to do more with?
We love working with our agencies, and we're always up for a new challenge. While continuing to work on our well established and trusted magazine brands. We are constantly pivoting our business through our licensing, events, accreditation and digital platforms. We are keen to develop and grow these across both our existing and new agency partners.
How would your best client describe you?
Here I've referenced a quote from Matt Hatton, Group MD, Commercial & Trading, MediaCom North, which he kindly wrote as part of a recent award submission.
"The team at Hearst UK are absolutely brilliant! The Hearst team based in the North work so well with our entire agency, planning & investment, it's testament to their passion for the products they sell. They have great support from their London colleagues too, which is very rare in the media world at the moment. As an agency, we never hesitate to provide them with briefs, even opportunities which may not be open to their media sector, but which we feel they may make something of, and they usually do! Throughout lockdown they've kept up their spirits which was great to see & hear and certainly helped our own team's morale too."
If you would like to be next under the spotlight, just contact cindy@mpa.org.uk. 
MPA team