Welcome to the second MPA member spotlight of 2021; An opportunity to meet one of our members, so you know who they are and what they're all about.
We hope you enjoy reading, and that some new member partnerships might flourish.
This time, we are delighted to welcome Charlotte Ashcroft, Head of Sales at seventy7, who gives us some insight into seventy7 and what they're all about…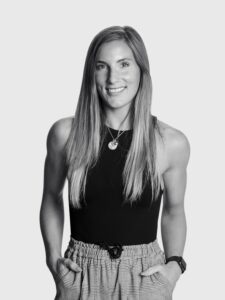 Agency / Business name
seventy7
What do you do?
We are seventy7, a fully integrated creative agency.
We are a team of digital, creative and photographic experts that work together for our clients, helping them to increase revenue through ideation, visual content and creation.
Our service is end-to-end, planning, creating, optimising and delivering high quality content across a wide range of sectors.
We have the photographers and creatives to make it look and sound good, and the digital marketers with inside knowledge on PPC, ROI and SEO (all the technical stuff) to let us know what works and where online. Our agency is unique, because we do it all.
Who do you do it for?
We work with a broad range of clients, from small start-up businesses to some of the world's biggest global brands. Thanks to our multi-channel approach we can offer insights to our clients and provide them with new and bespoke ideas based on our experience across the spectrum.
Who / what kind of businesses would you like to do more with?
Brands that are looking to elevate and develop their offer to their consumers, brands that need us to support them with our expertise and ultimately increase their revenues or reduce their costs.
How would your best client describe you?
A flexible, reliable agency that can quickly adapt to the ever-changing trends and offer new, exciting creative content. In the words of one of our clients, Thomas Coxton, Senior Brand Marketing Executive, New Balance Global Football:
"They went above and beyond in meeting our high volume within a short turnaround time, and integrating with our US brand team. We knew that we could count on them. seventy7 provided professional and smooth-running processes and support when we needed it. We are really pleased that our relationship with them has grown and evolved, and we're excited to work with them in the future."
If you would like to be next under the spotlight, just contact cindy@mpa.org.uk. 
MPA team