Talent is a huge issue for the Creative and Marketing sector, so would you like to help the next generation of Creative & Marketing Graduates?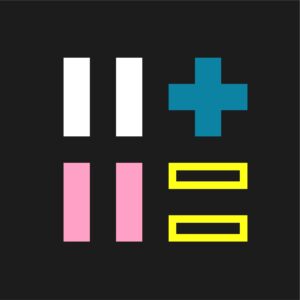 Welcome to Two+Two – an event that brings together the industry to nurture and find those Rising Stars.
Now in its 5th year, Two+Two is the premier event for Creative and Marketing students in the North.
Organised by Creative Resource and a committee from the industry including agencies such as Access, Havas Lynx, McCann Manchester, the event enables the next generation of talent to connect with industry, gain experience and receive expert mentorship.
Two+Two is not only for students looking to enter the industry, but for professionals wanting to give something back, nurture and spot the next generation of talent. Huge numbers of graduates have found roles through Two+Two so far.
There is a short video here about the event https://www.youtube.com/watch?v=T2kkbKzs9IU
There are a number of different ways in which YOU, the industry, can get involved in Two+Two.
The Format
Full day event on Friday 18th March in Manchester.
200 creative and marketing students from over a dozen universities, courses include Graphic Design, Creative Advertising, Marketing, PR.
Split into teams of 5 from different universities and courses, this is often the first time they've worked with people from other disciplines, something they'll be expected to do from Day 1 when in the industry.
They are set a brief and work with industry mentors throughout the day on their creative and strategic response.
Shortlisted teams present to the panel of expert judges and one team is crowned the winner.
Opportunities to get involved
Full Day – Mentors and Leaders. We need mentors to work with the teams of students throughout the day. Generally we have around 40 mentors working in groups. Mentors can be from any background across the creative and marketing spectrum, and vary in level of experience too, we have lots of senior level people, but also some businesses find it a useful experience for their staff with 2-5 years' experience to spend the day mentoring.
Part Day – Networkers. We also need people to come along to network, chat and give advice to students, this is usually from around 4pm onwards.
Expo Booths – in 2021 we trialled (virtual) Expo Booths, where companies could set up to speak to students as potential employees, sharing information and literature, arranging placements, internships and interview. We will be expanding this function this year within the venue.
To discuss getting involved, and getting front and centre with the best creative and marketing graduates of 2022, contact Phil Cookson at Creative Resource phil@creativeresource.co.uk