Manchester-based integrated communications agency, One Brand Magic, and Mustard Research teamed up to host a virtual roundtable with senior KBB leaders to discuss how lockdown has affected their businesses and how brands and retailers should react to the crisis.
The roundtable was held via Zoom on Wednesday 3rd June and aimed to uncover opinions and predictions for the future among senior executives from some of the industry's biggest home interest brands, including Blum, Franke, Moduleo and Ideal Standard.
Informed by research gathered from various sources, the discussion centred around the impact of Covid-19 and how the nationwide lockdown is likely to affect marketing in the home interest sector. The panel explored the growing importance of digital marketing, the further evolution of the bricks and mortar retail channel and why brands must not 'go dark' despite a looming recession.
The top five insights from the roundtable: 
The customer journey is evolving – as consumers spend more time researching renovation projects at home, brands should consider dialling up digital activity.
The acceleration of digital marketing looks set to continue even as lockdown eases – home interest brands and retailers must work together to create 'digital showrooms' to inspire and educate consumers.
The crisis could see a further evolution of home interest retail models with the 'remote studio' concept set to disrupt the market.
Bricks and mortar retailers must provide unique store experiences to lure customers back to the high street.
Don't pause marketing activity – evidence from previous recessions suggests that brands which under-invest take years to recover.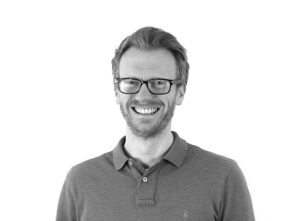 Will English, client services director at One Brand Magic and co-host of the round table, said: "Not many sectors have been hit harder by the crisis than the home interest sector. By gathering senior figures from the industry on one call, we've shared insights and ideas that we believe can act as a rudder for other home interest brands and retailers to help navigate them through these uncertain waters."
One Brand Magic and Mustard Research will be publishing their findings on the One Brand Magic website, which will be free for all to download.
Fellow co-host Colin Auton, managing director at Mustard research added: "Time and again the conversation shifted back to how retailers and brands need to make it as easy as possible for the consumer to make a purchase, and that brands must augment their digital presence."