MPA is supporting Prevent Breast Cancer this October
The stress for cancer patients in Greater Manchester has never been higher, so we are calling out to everyone in our Media, Digital and Creative community to join us throughout October in support of the Prevent Breast Cancer Awareness month.
Put the 'FUN' into fundraising during October
There are so many ways to fundraise. You could go solo, or take the opportunity to get together with your team, a group of friends or your family.
It's easy peasy. Here is a step by step guide to check out top-tips, where to get fundraising kits and how to set up your very own fundraising Just Giving page.
Step one
Click below to find out all the great and easy to do ideas that the Prevent Breast Cancer team can help you with, including where you can buy fundraising kits, bunting, t shirts and tutus!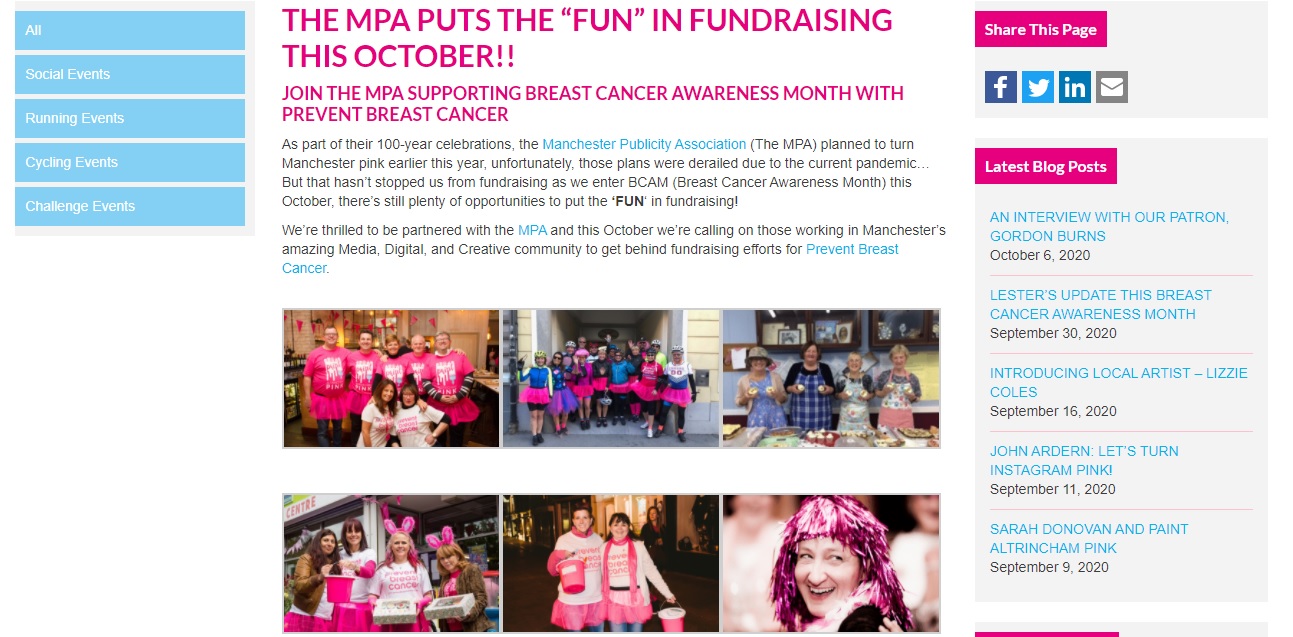 Step two
Once you have decided what your fundraising plans are make sure you set up your fundraising page by clicking here or below and press the Start Fundraising button to create your own page.
Step three
Make sure you tag us in your fundraising antics on Facebook, Twitter, Instagram or share them to our LinkedIn Group. And don't forget to tag Prevent Breast Cancer too!
Happy Fundraising – if you need any help please feel free to contact the Prevent Breast Cancer team at info@preventbreastcancer.org.uk or call direct on 0161 291 4400.