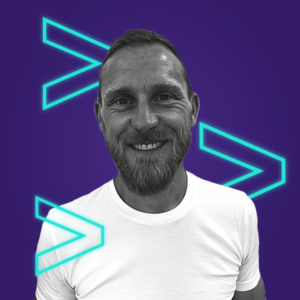 Agency / Business name
GAIN LINE
What do you do?
I'm the Managing Director of GAIN LINE which is part of WilsonCooke/Holdings Ltd (co-owner and Group MD). Originally starting my professional life as Developer, I have been working in the agency space for nearly 20 years and have spent over 12 of those with WilsonCooke in various capacities including Digital Project Manager, Development Manager, Operations Director and progressing to Managing Director which is a position I have held for the past 7 years.
Put simply, GAIN LINE optimises businesses through our business consultancy and development capabilities.
Our unique approach to consultancy allows our clients to build actionable solutions towards a goal or challenge in just two weeks; this is done through our "sprint" approach, which is a powerful framework of collaborative workshops.
We also have a fantastic development team who build bespoke web solutions so that our clients can future proof their business.
Who do you do it for?
We work with a huge range of businesses! For consultancy, we work with companies that want to drive change from within whether that be for cultural, growth or operational reasons.
For development, we work with organisations that either want to build a new web presence or system, or transform an existing one without using cheaper off the shelf solutions – which quite often are a square peg in a round hole.
Who / what kind of businesses would you like to do more with?
In Manchester, we have some fantastic tech, finance and manufacturing businesses that are striving to create new things, or shake up the norm. We have great experience in working in these sectors and know we can bring incredible value to their futures.
How would your best client describe you?
We recently completed our yearly client survey. One of our clients said that without us, they wouldn't have achieved what they have in the last three years.
For me, that summarises what we set out to do, our clients describe us as a partner and somebody to rely on. We're very proud to work with our partners year on year and for many years to come.