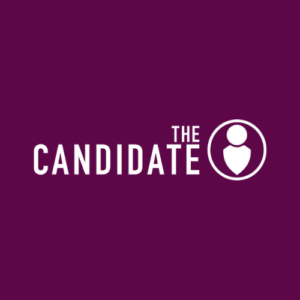 Agency / Business name
The Candidate Recruitment Agency
What do you do?
The Candidate specialise in recruitment across all marketing disciplines including digital, technology, analytics and creative. We have an award-winning team of experienced professionals who focus on specific areas including executive search, international, and contract solutions. We strive to make the recruitment process seamless and consultative, with many of our team having hands on experience within the sectors they recruit for.
We pride ourselves in understanding that extra dimension to the standard CV and required skillset – we truly get under the skin of the culture fit that works for each business and specific team. I personally love this part of the job because, no matter if we recruit for multiple roles with the same job title, every culture fit that I look for is different.
We commit to giving back to our community whenever possible by partnering with a wide variety of communities, charities, and teams, hosting and taking part in events, and producing top content to enhance our own knowledge and pass on our own skills without agenda. My relationship with MPA spans almost two decades, and we are proud to support them across various events such as Native Creatives, charity golf days, and more. We consider MPA an important pillar in the marketing and media community, and believe our partnership helps cement our expertise and involvement in the sector. I am also part of the committee for Bloom North – a women's network providing mentorship, networking events, and support to its members. Our Data & Tech Recruitment Director Leif Radford also runs an event called 'Technically Speaking', bringing together the data and analytics community across Manchester. We also regularly attend careers and skills events with our partner Manchester Digital, to inspire and encourage the next generation of digital and tech talent.
Our business has developed and grown within the North West, and we are strong advocates of the northern powerhouse that we reside within. Since the pandemic, our footprint has spread throughout the UK, and we have also launched in the USA.
Who do you do it for?
We are immensely proud to have been a part of so many of the northern scale-up businesses over the last decade. We have seen businesses grow, merge, develop, and within these organisations we have seen some incredible candidates achieve things even they didn't dream possible. This is why we do it – we were named The Candidate as they are always at the heart of what we do. We thrive on representing incredible talent and ensuing that they reach their full potential within an environment that they feel they can succeed within.
For me personally, it is about the people – the candidates, the clients, the networking groups, and the people within the sector that you meet along the way. It's these people that have shaped my career and have developed me as an individual – and I hope I can always reciprocate their support.
Who / what kind of businesses would you like to do more with?
We enjoy working on every project, whether that be collaborating with a start-up looking to make their first key hire, partnering with an established business looking to launch or expand their marketing division, helping big name brands find specialist hires, or supporting private equity firms looking to bolster their portfolios with senior appointments on an Executive Search model.
We would love to continue our success outside of the North West – if your business is looking to grow, no matter if you're based in London or even New York, then we would be thrilled to hear from you and see how we can help. The same goes for freelance and contract work – if you're looking for maternity cover, short term support, or any temporary team members or contractors, then get in touch today!
How would your best client describe you?
Elliot Muscant – Managing Partner:
"I recommend Laura to all of my clients that are seeking to make an executive appointment. Having worked together on a number of projects I am lucky enough to have seen first hand her passion for exceeding client expectations. Laura's commitment to understanding the brief at hand, combined with her pride in the job and desire to win, always results in happy clients; it is common for CEOs and CMOs to call and thank me for making the introduction. Always a pleasure to spend time with, professionally and socially. If you want to hire the right person for your business, make sure you speak to Laura."
Peter Metcalfe – CEO:
"Laura is a true professional. She strikes the perfect balance of supporting and challenging you at the same time. Having experienced Executive Search headhunters previously, what really makes Laura stand out is that she genuinely cares for her candidate, the role and the business she is working on behalf on. This seems like a simple point, but her authenticity and passion shines through at every step. I would wholeheartedly recommend Laura to anyone looking for or being approached by her for a new role."
You can connect with Laura here.
To shine the spotlight on you or your business, email cindy@mpa.org.uk