By Kai Ojo, MD of Planisware and MPA D&I Lead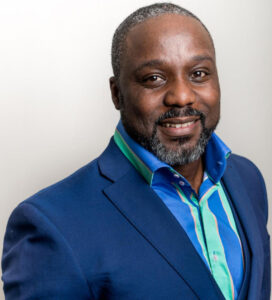 The events following the EURO 2020 Finals and the Formula 1 British Grand Prix at Silverstone put a much needed spotlight on the gap between perception and reality on the topic of systemic racism in our society.  Every now and then, there is a feeling of 'progress' or at least a perception of progress.  But the way in which Marcus Rashford, Bukayo Saka, Jadon Sancho and Lewis Hamilton were treated left me wondering about a lot of things;
how much more has to be done and who needs to do what?
how do we explain this to our children who watched the match and then heard about the vile words used to describe these amazing young men who put their heart and soul into representing their country?
will this ever end?
Ironically, I am currently reading a book (Thought Economics) by the awesome Vikas Shah MBE and am at the section where he is interviewing several people like F W De Klerk, Sir Philip Craven MBE and Dexter Dias QC to name a few.  (Tip – you need to read this book – it's full of so much insight about what is going on in our world today from so many perspectives).
I am reading this book and on the one hand it feels like this issue of 'us and them' (along so many divides) has been around for so long that it feels like it's not going away.  On the other hand, the insight in the book gives me hope.  Not in the sense that I simply 'hope things get better' but hope in the sense that there ARE people working emphatically to make things better.
This brings me to the fantastic work we are doing at the MPA through a team of awesome volunteers who have given their time to help make a difference.
The MPA has been supporting young people in the creative, media and tech industries in the Northwest for many years and are yet again leading the way in improving opportunities with much needed focus on Diversity & Inclusion under the banner of #TheBigIDEA.
The Big IDEA being Inclusion, Diversity, Equality And Action.
It's a project involving 15 amazing people who are volunteering their time to help drive this initiative forward. For more background and my role in it all, take a look via this link:  https://yourflock.co.uk/blog/kai-ojo-to-take-over-to-lead-the-mpa-diversityandinclusion-board-from-dan-sodergren-of-www-yourflock-co-uk/
There are a number of strands to the MPA's D&I initiative. Our current focus is on supporting the younger generation who need to not only see themselves represented in our industries but also feel inspired and motivated to want to know more – especially in industries which are not easily accessible through the education systems.
The widening digital skills and diversity gap is on the agenda at the highest level of global governments. There is much work and investment required. However, we have teamed up to support Manchester Metropolitan University, Manchester Digital, The Specialist Hub and The Heroworx Institute with 120 training places who together with the Institute of Coding and 18 universities are providing access to a total of 1500 training places across the UK.
They are tackling this head on through this exciting government-funded.
'Skills Bootcamps in Digital' scheme.  The scheme offers ambitious organisations the opportunity to recruit and or retrain diverse creative digital tech-savvy talent with a share of a £38M government funding pot.
This Skills Bootcamps In Digital  https://www.mmu.ac.uk/business-school/business/sme-support/skills-bootcamps/ scheme will help businesses to overcome the money and time barriers it takes to have a formal upskilling program as well provide direct outreach and networks to diverse talent pools and pipelines – with ZERO hefty recruitment fees. The scheme, which is fully funded for learners and self-employed, helps remove employer hiring risk & uncertainty with 14 weeks independent assessment of talent and demonstrable skills portfolio grounded in the skills needed for business success in the digital economy.  The program is also aligned directly with the apprenticeship routes increasing funding for training opportunities – i.e., the consortium are grants of up to £4k for employing an apprentice. Employers can also reskill existing / furloughed employees for a nominal contribution made direct to the Department for Education.
How can you help or get involved?
If you're an employer and think you might be able to support this initiative, or someone is interested in attending a boot camp, please check out all the details here
https://skillsbootcamp.theheroworx.com/optin1624551258027
Or share the link with anyone you think could help the MPA to support or get involved.
So why are we backing and supporting this programme…?
This is a stepping-stone in our overall direction. Our MPA mission is to have Manchester recognised as the best place on the planet to work in or with the media, digital, tech and creative sector – creating a more positive D&I legacy for the next generation is vital if we are going to achieve that goal.