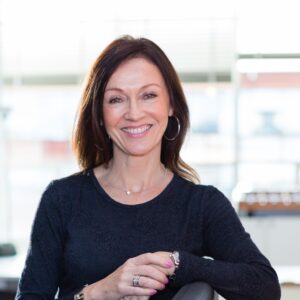 By Nicky Unsworth, CEO, The BJL Group
Our senior leadership team at BJL has reflected endlessly on 2020 – and I'm sure we'll carry on analysing and debating what worked / what didn't work for a long time to come. As we look ahead to the challenges and opportunities of 2021, it's important to consider the learnings that we can take away from last year, and how these apply to a world where so much is still uncertain.
The latest lockdown has felt like Groundhog Day, bringing with it more disruption and pain for everyone. For businesses it can feel as though it's impossible to plan the way ahead, but there are reasons to approach 2021 with a renewed sense of positivity.
Let's break it down:
The agility businesses showed during 2020 means not only will we be better businesses ourselves – it provides an opportunity for our client base.
We've all realised how resilient, resourceful and agile we can be. We've seen businesses which were predominantly about bricks and mortar flip to ecommerce and home delivery models (who knew you could have Simon Rogan deliver Christmas lunch to your home, or that The Hacienda could reinvent itself as a virtual NYE party?) And we've seen all manner of businesses (including BJL) adapt to remote working, lockdown shoots, Zoom pitches and online office parties.
Not only does this provide more flexibility within our businesses; it means that clients have new, more sustainable models to take them into the next phase. This demands new messaging and brand requirements to help them communicate their adapted stories – something agencies like ours are well placed to provide.
We have become truly location-agnostic, as 2020 proved we can work from anywhere. Think of the benefits – not just for talent but acquiring new clients.
We've acknowledged that physical presence doesn't equate to your ability to do a great job – opening up all manner of possibilities, including our ability to recruit from a broader, more diverse talent pool. Never again need geography be a limiting factor, and this has ramifications right across the business. As an employer it improves our chance of getting the best person for the job; for employees it offers more choice and implies less of a need to compromise based on where they happen to live.
For a long time, many agencies based predominantly out of London have argued for the irrelevance of geography, but the pandemic has levelled the playing field once and for all. A Soho office will no longer tip the balance. In fact, you could argue that given our access to a lower (predominantly property-based) cost base than the capital, it's actually turned things in our favour.
Pent-up consumer demand means brands on the front foot will benefit during the latter part of the year.
We saw just how enthusiastically consumers responded when asked to 'Eat Out to Help Out' last year. Restaurants were booked out and venues that had stood empty were vibrant again. And that was before we had a way out of this.
A rapidly progressing vaccine programme with a promise to have everybody over 50 vaccinated by the end of April is great news. And whatever challenges the roll out programme will inevitably face over the coming weeks, we can at this stage legitimately expect the second half of the year to be buoyant, with global economic growth forecast to exceed 5% in 2021.
Brands on the front foot will benefit. There's a very strong argument for being ahead of the curve. It's fair to assume that an active consumer market will lead to corresponding brand activity, and brands that prepare during the first part of the year will find it easier to be heard and to get share of voice.
Shifting brand behaviours will come to define future relationships with consumers.
The brands that have stayed relevant during the pandemic – despite the restrictions of lockdown – are those that have put their values into action, rather than standing on the side lines.
Look at BrewDog, for example, which responded to the pandemic by manufacturing hand sanitiser from its Scottish distillery, and which recently offered to turn its shuttered bars into vaccination centres. Or the many brands and businesses that have supported footballer Marcus Rashford's campaign for free school meals. The pandemic has awakened a wider sense of community and civic responsibility, demonstrating the importance of brand values that actually mean something to the consumers they're supposed to serve.
None of this is to underestimate the impact this has had – and continues to have – on everyone, both personally and professionally. Unprecedented 2020 may have been, and we know that the next few weeks will be the most challenging yet for our public services, but 2021 will be a year to put the pieces back together, and build back something stronger.