By Belinda Peach, founder of Peachy, MPA board member and industry champion of Skills and Talent.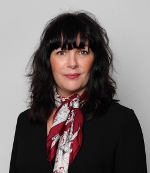 One year ago, I wrote in my journal that the sun was shining, my mood was optimistic ('Whatever it takes' – Rishi Sunak, 18th March 2020) and I was getting to grips with Zoom. I had my concerns about the impact of Covid but felt positive I would make it work, as someone who has been self-employed and working from home for 10 years.
I entered lockdown managing two amazing projects: ScreenSkills HETV First Break with ITV's Coronation Street and Emmerdale; and the Ideas Foundation Employability Bootcamp with Manchester College. Both projects were a joy and challenge to manage, delivering real life-changing experiences to new talent looking to enter the Creative Digital Media sector.
ScreenSkills First Break was a unique project that introduced people from disadvantaged socio-economic backgrounds to an industry and production process that had, until then, been closed to them.
ITV becomes inaugural partner on Screenskills' new social mobility initiative 'First Break'
I watched and admired how the successful First Break participants grasped the paid work experience opportunity with both hands, and started believing in their own abilities. They already had the talent, and now they had the work experience to move into a professional drama production role.
Lockdown did not stop TV and drama production. First Break #2 was launched and delivered in September 2020, supporting the soon-to-be-released Tiger Aspects drama Viewpoint with Noel Clarke.
Noel Clarke leads cast in new drama Viewpoint (itv.com)
The Ideas Foundation Employability Bootcamp with Manchester College was a pilot project that started in 2017. It was an industry-led employability program, for students studying a variety of creative and media subjects, from TV production and communications to animation and games VFX.
The main objective was to provide a range of meaningful work-related experiences to develop the students' employability skills and prepare them for life after college – higher education and employment.
We recruited and trained over 150 industry mentors, and have guided well over 300 students, aged 16 and above, from some of Europe's most deprived wards across Greater Manchester.
The boot camp received fantastic support from industry partners and employers including ITV, BBC, BJL, McCann, SMRS, Zeal Creative, Chef TV, More Media Sales, Media Com, Seventy7 Group, Brown Bag Films, and Sumo Digital.
"Having seen the less successful ways of working with young people who come from backgrounds of diversity or deprivation, it's been both a pleasure and a privilege to support the mission in nurturing creative youth from all backgrounds into our sometimes 'difficult to enter' sector."
Kate Lander, HR Manager at Brown Bag Films. Careers Coach and Trainer.
Video: Belinda Hanks McCann mentor. https://www.youtube.com/watch?time_continue=6&v=oTnXhF_n2d0
I was very proud to be part of Manchester's Creative Digital Media community at the recent MPA online awards ceremony, where our work was recognised by winning the Collaboration award. The ceremony highlighted how Manchester and the MPA generate solutions in the face of adversity and continue to drive change across the sector.
I am also pleased to be invited to be part of MPA Diversity and Inclusivity task group. At my first meeting last week we all agreed that talent is threaded in the DNA of people in Manchester, but opportunity even today can still be a challenge, particularly those from disadvantaged and diverse backgrounds.
One year on from that journal entry I realise that, like so many, I have found Covid to be an emotional roller coaster, I am still happy using Zoom and have felt the benefits, but I miss face-to-face meetings.
As I look back on 2020 and the first quarter of 2021, I am extremely grateful; I'm grateful to my family and friends, the NHS and that Peachy is solvent and still here doing what we love, and that we were able to continue opening doors for people from disadvantaged backgrounds.
I hope more partners can join us as the industry picks up. Now I am looking forward to this summer with a bright and productive future… even in the Greater Manchester sunshine.