By Liane Grimshaw, MD of Supareal and Host and Curator at Manchester Meditate.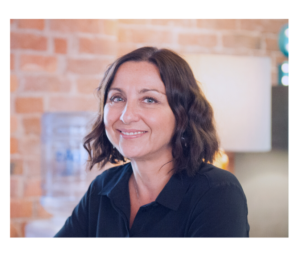 Let me cut to the chase…
Meditation is a simple, yet powerful practice that has enabled me to cope with life's challenges (better). And it
played an important role in helping me overcome depression and anxiety.
That's why, with everything going on, I felt compelled to do something that might help people and raise some much
needed funds for local charity Forever Manchester.
That compulsion has now culminated in the launch of a unique online event, or should I say, series of events, under the banner 'Manchester, Let's Meditate'.
To find out more, what's on and where you can book…
Please click here ?
www.manchestermeditates.com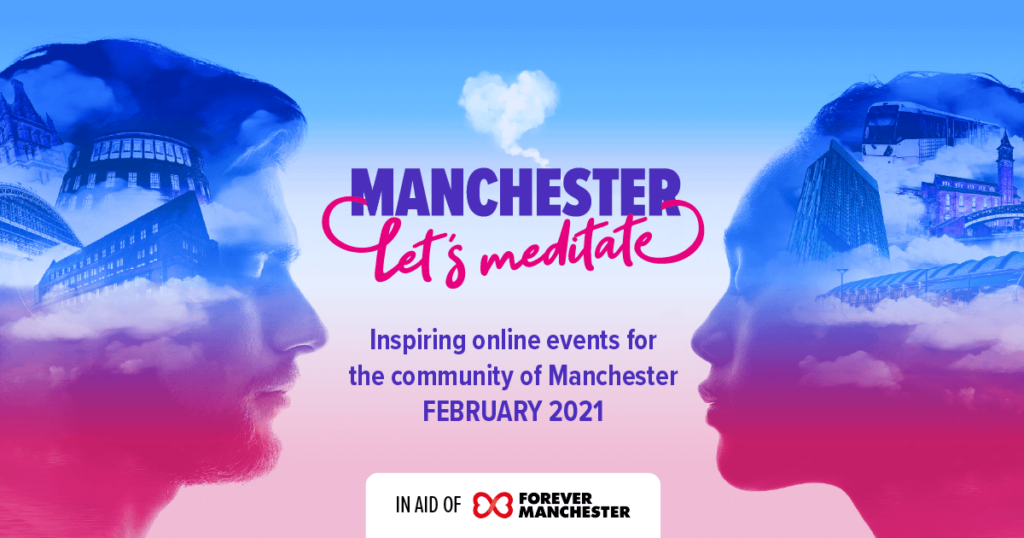 Here are some of the key facts you need to know.
It's a free event and open to all – you don't even have to be from Manchester,
although we gratefully accept donations to raise money for Forever Manchester.
Taking place across 7 days from Monday 8th Feb – Sunday 14th Feb 2021.
11 different events, hosted by 11 different, accomplished teachers, many of whom
are based in Manchester, and have given their time and energy for free.
No downloads needed, it's hosted on the CrowdCast platform, through a web
browser, where people can take part from the comfort of their own homes or offices.
If you miss a live event you have registered for, the recorded replay will be
immediately available within CrowdCast to watch at a time that suits.
So the reason I have written this blog for The MPA and their members is simple.
Now the event is set up for registrations; I have to hustle my ass off spreading the word and getting it out there. I am reaching out to as many organisations and networks as possible, because we want to help and encourage as many people as we can.
Encourage them to do what?
To learn about meditation, its practice and how it can help them reduce stress, sleep better, concentrate more, improve relationships, and basically deal with this situation better.
It can help you sort your head out.
If we raise some funds for Forever Manchester in the process, we support grassroots community initiatives too. So everybody wins.
And we need some wins at the moment, don't you think?
Why am I doing this?
It wasn't that long ago I suffered from depression and anxiety. I am not ashamed to admit that. I would never wish such suffering on another human being. And unless you've experienced it, it's hard to really understand. It plays out differently for different people.
It's a very personal thing.
I'm pleased to say that these days I am well. It took a lot of effort on my part. I changed my habits, mindset and behaviours to get there. I probably used every tool in the book – meds, exercise, therapy, nutrition, and weight training.
But one of the simplest and most powerful practices I was introduced to, is meditation.
It's now a daily practice, and I can honestly say it's helped me deal with so many situations. It's enabled me – on the whole – (I'm not perfect and I am no enlightened monk) to feel good and enjoy life more. No matter what comes at me!
It's as simple as this…

In our current situation; I do not doubt that a lot more people are feeling depressed and anxious than ever before. The bumps are a lot bigger and we don't have a past reference point to navigate them with.
How are you doing?
The volume of fear and worry that we're absorbing daily. The difficulty in finding focus and concentration. The isolation of working from home and not seeing our loved ones. The impossible challenge of planning the future, or even knowing what's coming next week!!
Our minds were already overwhelmed with distractions, before the pandemic was anything more than a Hollywood movie plot. And now the noise has become almost deafening.
Of course, there has been a big focus on looking after yourself during the pandemic. I see plenty of people out in the park walking, running and getting some physical exercise.
But what about our minds?
We need to train our minds, just as much, if not more than our bodies. You've heard of the monkey mind, right? Well that little pest needs to be tamed before it does us some damage. Because our minds not only affect the health of our bodies, they create our experience of life through our thoughts, feelings and beliefs.
So this is why I am doing it.
Only one click here to find out more.
I KNOW the benefits of a regular meditation practice. I have enjoyed those benefits. It's
helped me get through so much. It continues to help me deal with all that's happening right
now much better than I would have done a few years ago.
I want other people to know and understand this too. Especially now.
It costs nothing.
It can be done anywhere.
You don't need any special equipment.
It's thousands of years old, with an ever increasing flow of scientific studies now demonstrating its measurable effect on our health, both physical and mental.
Did you know?
It reduces heart rate and blood pressure.
It boosts the immune system and calms the nervous system.
It enhances the quality and quantity of sleep.
It enables better control over emotional reactions.
It improves memory, focus and concentration.
It helps us let go of stress, negative thoughts and false beliefs.
It calms busy minds, helping people find a greater sense of peace.
And what most don't realise, is that it boosts creativity and intuition too!
I am guessing you are a creative person, right?
You use your mind and your ideas in your job, every day?
Don't you want to look after your most important asset?
Here's just a few of the individual events taking place during the week of 8th February.

A simple practice, yes.
Easy, no.
Being guided by a teacher helps.
And no, you don't have to stop your thoughts. That's impossible. You merely become more aware of them and change your relationship to them.
And no, you don't have to sit cross legged on the floor chanting ohhhhhhm… Well you could do that, but sitting comfortably in a chair with your back straight is best.
And no, you don't have to do it for hours. In fact, even 10 minutes a day will be of great benefit.
As one of my teachers once told me…

So, over to you!
Come and have a look at what we are doing.
See what looks interesting. Register. Donate if you can.
Whether you've never tried meditation before, or have done it on a daily basis for years, there will be something that could appeal to you. And you'll be supporting a great cause.
By all means share this with your teams, your family, your friends. Everyone is welcome. And everyone who attends, whether live or on replay, will learn something that could make all the difference in the weeks and months ahead.
Look after yourself.
Let me know if you have any feedback, questions or suggestions.
I doubt many people will read this far…. ?
Liane – info@manchestermeditates.com
#ManchesterMeditates