Introducing our 4th member spotlight of 2021. We hope that you are enjoying reading our monthly interviews with fellow members, and making new connections – we are certainly enjoying sharing them.
We're delighted this time, to put Leigh Herbert, Client Services Director, Republic of Media in our hot seat.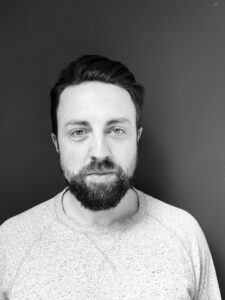 Agency / Business name
Republic of Media
What do you do?
We're one of the UK's fastest growing independent media planning and buying agencies, with a USP we've defined as 'Freethinking'. Put simply, it's a cultural underpinning that enables staff total freedom to come up with the most effective media ideas and solutions for our clients without any agency influence that isn't about delivering results. Understanding consumer behaviour and how to reach and influence them through paid comms is at the heart of what we do.
We've also seen a significant increase in our role helping clients get the most out of data to inform comms and business planning. As a result, in the past 12 months we've created a separate group company, intelligence 22, a proprietary data visualisation platform which is pushing the boundaries of performance reporting.
Who do you do it for?
Our largest and founding client is bet365, who we've worked with since the beginning in 2012, helping them grow in to the world's biggest online sportsbook operator. We also look after the vast majority of media planning and buying for the Scottish Government, having been responsible for all their COVID comms over the past 14 months. It's required a superhuman effort at times but is something but we feel privileged to have helped deliver. Beyond that we work with a number of other clients, many on exciting growth paths or change journeys. The One to One Diet, Beaverbrooks, Park Christmas Savings, Severn Trent Water, Roberts Bakery and Greater Manchester Moving are just a few others.
Who/what kind of businesses would you like to work for?
We work with clients across a range of sectors with objectives spanning everything from behaviour change to brand re-positioning to pure digital performance. As a result we don't have a specific client 'type', but love working with businesses and brands who have serious ambition and are looking for a partner that can help them supercharge growth through their paid media amidst an uncertain and ever changing consumer landscape.
How would your best client describe you?
Passionate, proactive, to the point and a true partner. They're traits that helped deliver have a 95% client retention rate, a stat we're very incredibly proud of.
If you would like to be next under the spotlight, just contact cindy@mpa.org.uk. 
MPA team