connective3 joined the MPA at the end of 2021. We're delighted to have them involved and that they would like to introduce themselves to the wider MPA community through our member spotlight. Have a read all about them below.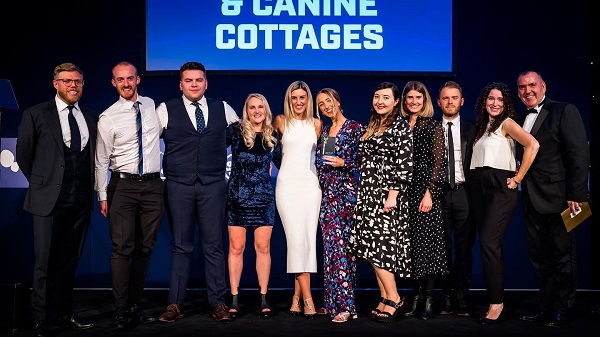 Agency / Business name
connective3
What do you do? 
connective3 is a digital marketing agency, and we create market leaders. We do this through the application of SEO, Content Strategy, Digital PR, PPC, Display, Social Media and CRO. We were founded in October 2019 by CEO Tim Grice, and in just two years have grown to a team of over 80 marketers across Leeds, London and Manchester. We work with clients across the world, and deliver transformational results to help them dominate in their sectors, taking market share from competitors and achieving true ROI from their digital channels.
Here's a roundup of what we've been getting up to over the last two years: https://youtu.be/a_ai3YtrAzs
Who do you do it for? 
We work with a diverse range of brands across finance, retail, iGaming and travel in a variety of markets and languages. Key clients include Wren Kitchens, Comparethemarket.com, Barker and Stonehouse, thortful and Ebuyer. We opened our Manchester office in June last year and are proud to be working with Manchester based brands Domu and Zuto.
Who / what kind of businesses would you like to do more with? 
This would entirely depend on who you ask in the agency! We ask all new starters who their dream client would be, and the answers range from makeup and fashion brands to football clubs, luxury hotels and homeware companies – it really is so varied! This means there's a long list of brands our team would love to work with and it's always a lot of fun when we start working with someone's dream client.
How would your best client describe you?
Our Client Director, Beth Crowe, recently said: 'The biggest compliment you can get is when a client says they don't see us as their digital agency but see us as part of their team.' This is how we want all our clients to view us – as an extension of their team, a digital partner they can trust to help them achieve their core business goals.
"connective3 have been a breath of fresh air. Their strategy challenged what we've done with bigger agencies and bigger budgets for years. They've delivered some of the best results we have ever seen." Natalie Wilson, Strata Marketing Manager.
"connective3's strategy driven creative approach really does work! The whole team have exceeded our expectations since we started working with them." Sarah Pearce, thortful Head of Marketing.
If you would like to be next under the spotlight, just contact cindy@mpa.org.uk.
MPA team