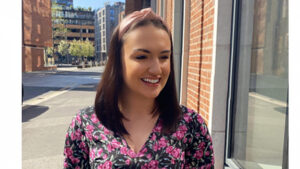 by Laura Callaghan, Influencer Marketing Manager at Bee Influence, an influencer marketing agency born in Manchester.
The phrase "the bigger, the better" can be applied to many life scenarios, but influencer marketing is certainly not one of them.
That said, the cliche "quality, not quantity" saying is most certainly relevant when talking about content creators.
The popularity of brands working with micro influencers has increased significantly, and they've drastically changed the landscape for influencer marketing – what was once more of a numbers game is now far more complex.
So what exactly are micro influencers? As an agency representing clients, what are the benefits of working with them? Particularly with regards to providing brand assets during this uncertain time.
What is an influencer?
Influencers, by definition, are someone who exerts influence, inspires or guides others. In this case, talent takes to social media platforms such as Instagram, YouTube and TikTok most commonly to speak to their audience.
Influencers have the power to affect purchasing decisions because of various factors, such as their authority, knowledge, reach or relationship with their audience. People look up to these social media influencers and allow them to guide them with their lifestyle choices. Influencers are credited for being more accessible and are seen more as "real people", as opposed to celebrity figures within the media.
Content creators have usually built a following surrounding a particular niche, whether this be travel, fashion, food & drink, fitness, gaming or even more obscure sectors (ever heard of Mukbang which is Korean for 'eating show'?) – you name it, there's a sector for it.
Influencers tend to fall into different tiers and cost brackets based upon their following.
What are the benefits of working with influencers?
There's multiple benefits of working with influencers, the main being that it builds trust, increases brand awareness and social presence, effectively reaches target audiences and even drives sales and conversions with an impressive ROI.
Working with influencers also provides quality content that displays product benefits clearly, which can be utilised accordingly. Think of them as an extension to your creative team, production team, freelance videographers and photographers, but with an audience that follows them.
Why are micro influencers a good option for your brand?
Micro influencers tend to have a smaller following of usually 10,000 to 50,000 on their platform(s).
The notion of working with smaller influencers, as opposed to larger talent usually of a celebrity status, is that these relationships create trust and authenticity within the partnership.
Micro influencers tend to have a closer-knit, highly engaged audience that follows them based on purely a love and interest for their content. Not because they were on a reality show or are somebody in the mainstream media, for example. They're quite often more relatable and accessible to their audience.
Micro influencers tend to have really strong content and are true talent creators – every element is considered to them from their lighting, composition and story-telling to the editing software they use. This makes them great at creating high quality assets your brand can use.
Usually, influencers tend to be lower cost or even will create content for free in exchange for a gifted product or experience. The low cost of micro influencers also means that you can scale your campaign up or down as you wish, really quickly and easily. This makes them very enviable to work with, especially given the current atmosphere around COVID-19.
How can I work with micro influencers and utilise them to their full potential?
As micro influencers are reasonably priced, you can utilise them to create brand assets for clients – something particularly beneficial during this time. Instead of challenging social distancing measures on set with photographers, stylists, models and social media assistants alike – micro influencers are able to create quality content from within their homes.
These brand assets can come in many different forms, whether it's high quality imagery, a YouTube video, an Instagram story, IGTV, a live or a podcast to name a few.
Lauren Nicole is a great example of an influencer/content creator who is creating their own professional aesthetic without even having to leave the house.
Providing this is agreed in the contract by both parties, an influencer's content can not only be repurposed across a brand's own social channels, but it can also be used across paid social, email, TV, billboards and even as eCom on a brand's website.
Many brands are guilty of working with influencers and instantly expecting dramatic results. With micro influencers, it's important to consider that the key metrics such as brand awareness, brand sentiment and quality content assets can't be as easily measured.
Brands can also be unaware that the campaign isn't over once the influencer has posted their content – it's all about engaging, repurposing and utilising that content in the best way you can to truly benefit your brand and get the most from your partnerships.
Next time you're considering your marketing plan, ensure you consider how influencers, and in particular micro influencers, could fit into your strategy. They prove to be multifaceted in their benefits and scale for brands and agencies alike.