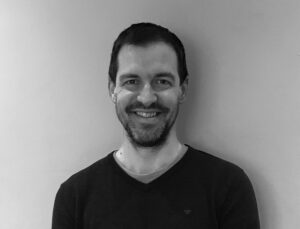 by Steve Brunt, planning director at The Behaviours Agency
One upside of lockdown is we all felt more connected to our local areas, including our local businesses. So what can we do to help them emerge strongly from this crisis?
Lockdown forced us to stay at home, and took away many of our default providers.
For many of us that means we got a greater appreciation of what's available just around the corner.  We've rediscovered our neighbourliness. We've run and walked the streets, and used our parks. And of course, we've shopped in our local independent retailers.
Of course many local businesses weren't able to gain from this new opportunity, having had to close up for the duration.
Now, as sector after sector of the economy re-emerges, our options are re-expanding. More of our local businesses are tentatively re-opening. But so are their big brand competitors – with the firepower of their household names, budgets and economies of scale. (And – ahem – creative and media agency partners helping them out.)
More than ever our local businesses need the support of their communities – in socially distanced footfall and contactless payments. We all benefit from locally thriving businesses, bringing character and community to our home towns, and keeping the wealth circulating locally.
And research suggests people want to keep up the habit of using their local businesses. Funding Circle's recent survey found ninety percent of those using more local businesses intend to keep up that preference.
But good intentions don't automatically translate into behaviour. Our busy lives create different pressures and priorities. So what can be done to help strengthen this local behaviour into a sustained habit and keep us spending close to home?
It needs to be easy to think of, easier to do, and rewarding.
Rewards and motivation have both emotional and rational elements. Tapping into and prolonging the heightened sense of community and belonging that lockdown has brought will be a key component. Local businesses need to make the decision feel right by thinking about how their products and services live on beyond the moment of purchase
Local businesses also need to draw on the same playbook as their bigger competitors. Agencies wanting to help local businesses could offer simple, white-labellable products.
For example More-ish, an app that provides local businesses with a beautifully simple, fully customisable contactless loyalty program.
Being 'easier to do' is partly about using the natural advantages of being close to home. One persistent lockdown development will be a lot more working from home. That means the whole working day – before work, lunchtime, throughout the day, after work, local businesses will be physically and mentally available to their audiences.
But they must also counter the disadvantages of being a smaller player. That's one reason we produced our popular suite of Covid posters for independent retailers.

Being easier to think of – top of mind when a need arises – is a branding challenge. Most local businesses will never have the branding firepower to cut through the dominance of big brand awareness at a moment of need. But the idea of your local town as a brand could be both more salient and emotionally powerful. Local businesses need to share a strong and consistent sense of local identity. They need to display their mutual support and inter-reliance. Agencies who are themselves local independents could be building those coalitions.
But most of all, they need to get to know their customers. Because no brand in the world can beat the power of a face-to-face personal connection.