By Jonathan Ashworth, founder of Mighty Giant: The Moving Image Company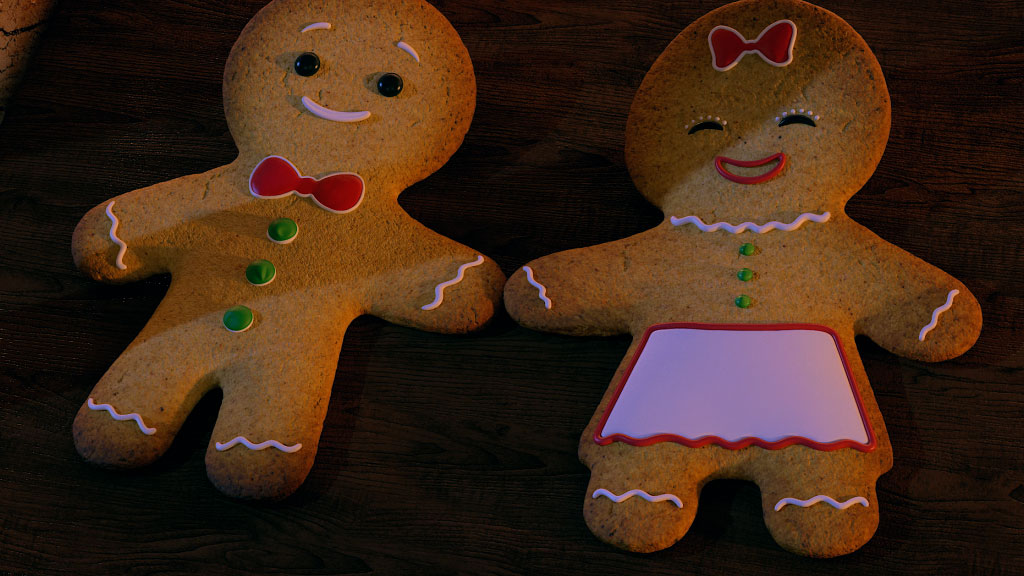 There are many moving parts (pardon the pun) when it comes to the production of an animated short film. A project at Mighty Giant ranges from simple animation, to 3D modelling, through to filmed production. Sometimes a job means we need to get all the tools out the box; this short film we made before Christmas was one such example.
We were approached late last year by Fox Agency in Leeds to help them with a Christmas film for a global manufacturing company. The creative had been written, with a storyboard already in place. What they needed was someone to turn this into an animated film.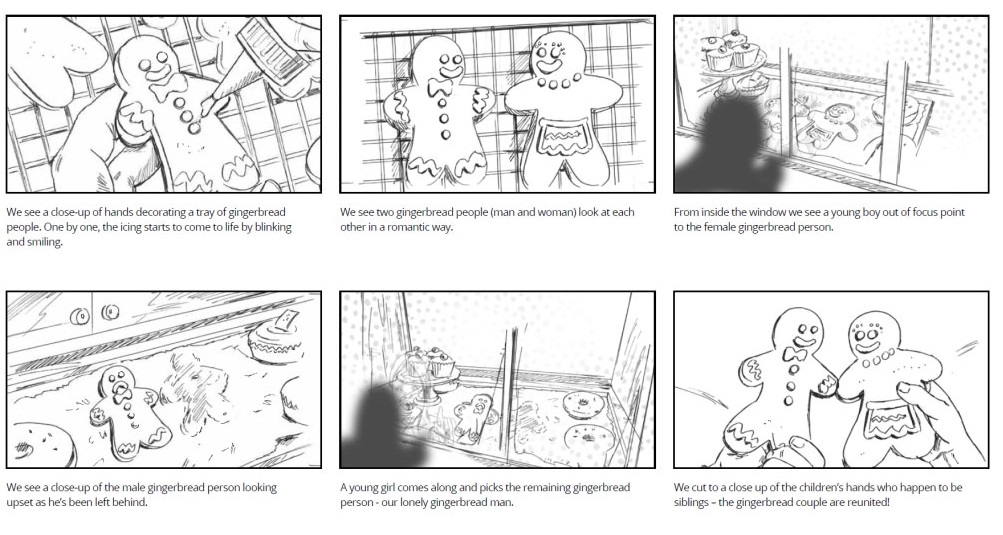 The storyboard Fox gave us was a great starting point; we knew straight off what they wanted. Our first job was to fill in the gaps in between the storyboard frames. There's a lot happening between frames and this is where our animator Dan puts together an animatic. A hand drawn animating storyboard.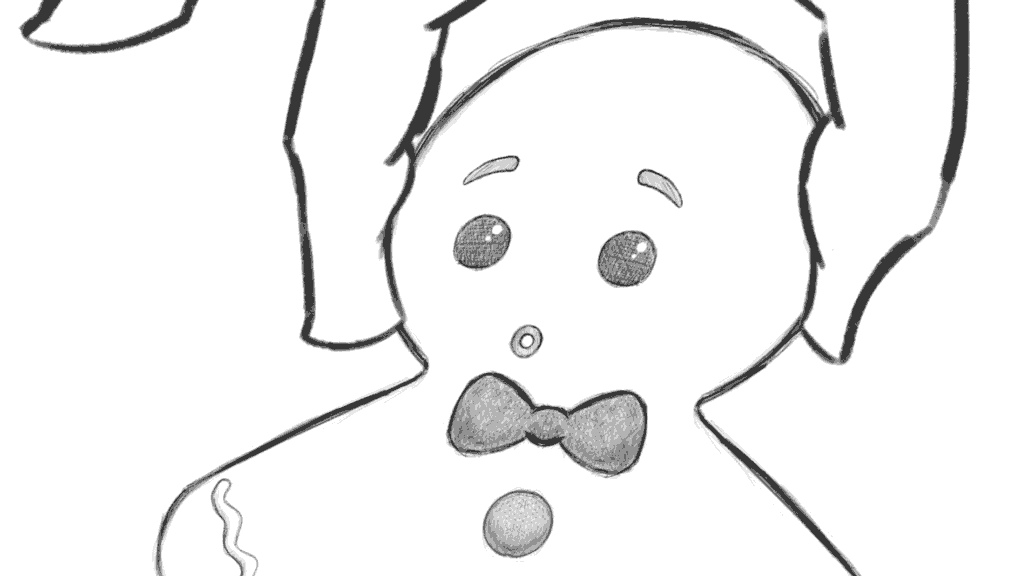 The beauty of an animatic is we can sketch it out quickly, and get a feel of the flow, the timings, and also how the characters will react. Everyone gets involved at this stage, and this is the basis of the guide that our 3D artists work to. It's much quicker to amend or tweak the flow and the storytelling during this initial animatic phase. The next stage of production involves pretty complex 3D modelling so following this workflow allows us to nip any problems in the bud. It can be changed later, but imagine knitting a jumper, then wanting it bigger, or a different colour once you've finished it…there'd be a lot of unpicking to be done. If we've built 3D scenes and characters then need to change them we have a lot of 3D unpicking to go through.
Whilst versions of this get sent back and forth between us, Fox, and their client we carry on looking at the palette, designing a colour scheme, and a lighting plan. It's important with several people working on a project at once that we all have agreement and a style guide to work to. 
Once the animatic is locked down we now have a duration to work to, then it's all systems go. The 3D team gets busy with the modelling, but also the composer and sound designer now have something to work to. 
Sound is such a crucial part of any film, and animation is just the same. We don't always have  the budget or opportunity to commission music, it's often a case of animating to a library track, but on some occasions it's imperative to the end product to have a piece written to the timing of the animation. There's not a library track out there that could match the flow and storytelling we needed so we called on our trusted partners The Composerworks to help us with the music, and Ideosound to mix the music with a crucial layer of bakery shops and crunching snow sound design.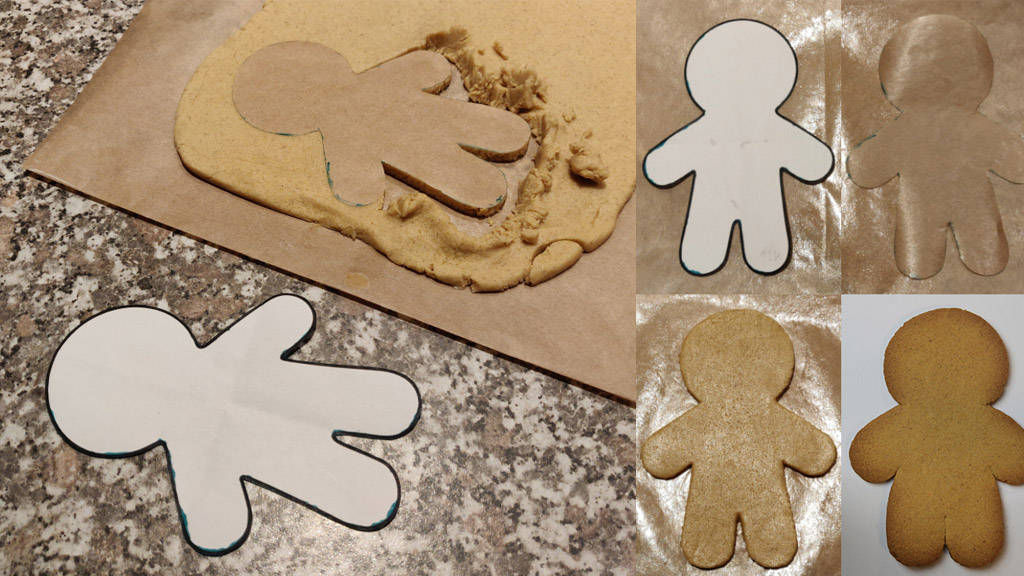 The main challenge with the 3D modelling was working out how to make the gingerbread feel and look like gingerbread. Thankfully this did require baking gingerbread sheets for photography, as well as trips to Greggs to see what the competition was like. Our 3D lead James took these textures and projected them onto the 3D Gingerbread model. Meanwhile Chris was busy building the scenes and background environments.
We send over tests called 'wireframes' which are the basic 3D objects, no lighting, no textures, just the movement. Once you combine these with the early music and sound it starts to take shape.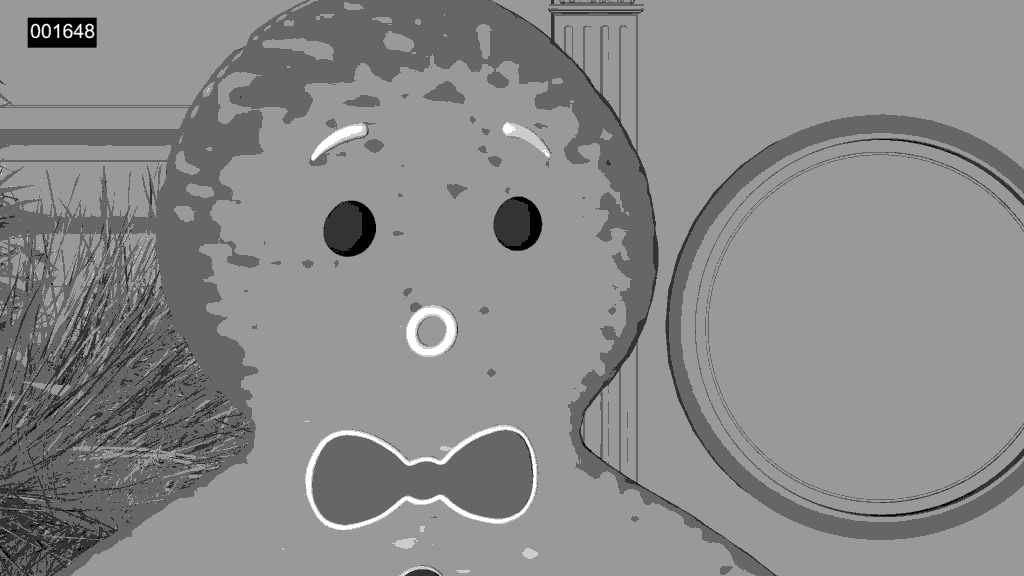 The final stages involve the lighting, texturing and the all important rendering. Explaining "Rendering" allows me to carry on the baking theme, as rendering is pretty much the stage where all the ingredients are put in the oven. With a project this complex that can take some time, in this instance the final bake took a couple of days.
When a project goes through each stage of the pipeline properly, and gets signed off along the way, nearly every time you get an end product that ticks the boxes. It was largely due to Fox being a great client and our studio manager Grace running a tight schedule that meant we managed that here: https://mightygiant.co.uk/work/seasons-greetings/